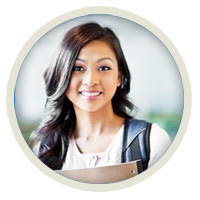 Student
Individual Remedial Coaching
for Board, JEE, NEET & CET
You verify Taxi Meter or Restaurant Bill before paying every time.
Why not verify the quality of coaching you get. Particularly, when it is related with your future. The Reputation of Coaching Institute means very little to you if you don't do well after going there.
Trust and Verify!
These two words are opposite in nature but related in many ways. Don't be gullible - Verify the quality of coaching before it's too late to catch up!
It is not important the amount of homework or class notes that you get from them. The only consideration of a student should be
how much benefit he is getting at the end of the day?
Verify whether your coaching is helping you to learn thoroughly or not?
Verify whether you are getting full value what you have been hoping for or not?
Verify whether you need additional coaching help or not?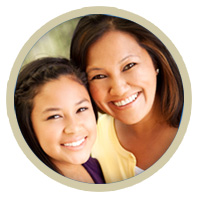 Parent
Selection of Proper Coaching
Institutions
Attention to the Parents of Higher Secondary and PUC Science Students. Parents select coaching Institutes persuaded by the advertisements or by hearsay. The fact is that the students still do not get high ranking, except only handful of good students who happened to be good to begin with.

This is unfortunate - the parents, instead being vigilant, take chances with the future of their children. Now parents have a choice - the CLEaRS. Learning and Forgetting (uneven learning) are the natural processes. Identifying the knowledge gaps and teaching accordingly, is the ideal coaching. Teacher cannot give the personal attention to every student and without getting one-to-one attention, student's knowledge foundation remains porous.

Ultimately, student does not show expected result in the exams and are blamed for the inadequacy. But they are just innocent victims of a faulty coaching system which offers 'one size fits all' type of non-personal coaching to all students in a class.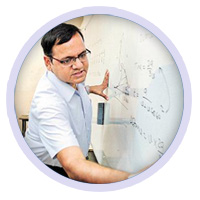 HS School
Improve Quality of Education by
TTR (Teach-Test-Remediate)
Some Thoughts!
Why students go to outside Coaching Classes after getting education from the Higher Secondary School? Because School education is inadequate and incomplete and students need Remedial Coaching. Why Schools cannot fulfill their obligations and give the required Remedial Coaching?
Because Schools:
Do not have the time for Individual Remedial Coaching.
Cannot assess the knowledge gaps in every student who requires Remedial Coaching.
Remedial Coaching can only be done after individual knowledge evaluations which Schools cannot do regularly. What if, a magical system (
CLEaRS
) could provide regular Individual Remedial Coaching to your students?
With your existing Teaching Staff.
Without taking their regular Teaching Time.
Without any additional cost to the School.